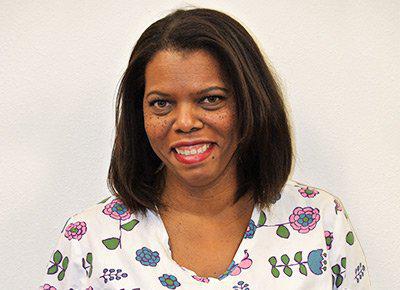 JULIA
Billing Supervisor
Julia is currently the Billing Supervisor at Delta Internal Medicine Center PA. After 20 years in the healthcare industry, Julia has acquired vast knowledge in billing, credentialing, contracting, insurance plans, and health care networks; she has been a great asset for the company. During the last 8 years, Julia has been managing the company's medical billing and accounts, streamlining patient billing, collections, and the process of reimbursement for the practice. Julia takes pride in her ability to understand the needs of our patients' concerns pertaining to billing. Julia enjoys traveling and spending time with her family. Christina
Practice Director
Dr. Christina Dawson practices Functional/Integrative Internal Medicine as a licensed Primary Care Provider in the State of Florida. She also earned a National Board Certification in Oriental Medicine, Acupuncture, and Herbology. Additionally, she is the Practice Director at Delta Internal Medicine Center, P.A.
Dr. Dawson began her medical career in 2007, holding various positions ranging from nursing to administration. She then continued her education by attending medical school at the Florida College of Integrative Medicine in Orlando, where she earned a Bachelor of Science degree and a Master of Science degree in 2017. In 2020 she became nationally NCCAOM Board Certified and in 2021, she became licensed as a primary care provider and physician.
At Delta Internal Medicine Center, P.A., Dr. Dawson is currently seeing adult and pediatric patients. She performs various wellness and physical examinations; such as DOT, school, sports, work physicals and annual wellness examinations. She also coordinates FMLA and disability paperwork. In addition to primary care, Dr. Dawson earned national board certification in acupuncture, Chinese herbology, and is also a Doctor of Oriental Medicine. Her main specializations are pain management, hormone management, and integrative functional internal medicine. This allows her to practice with a more holistic approach. Her modalities of treatment include trigger point injections, acupuncture, acupressure, cupping therapy, manual releases, Tui Na massage therapy, herbal prescriptions, and functional medicine laboratory and radiologic assessment and treatment. She believes that every person should be viewed individually and that the body acts as a whole system. By finding the root cause of disease, illness, and symptoms, together as a team, a positive outcome can be achieved.
With years of experience in internal medicine management, she is also the Practice Director. Dr. Dawson oversees the daily operations of the office on a daily basis. She ensures that all patients receive compassionate, attentive, and quality care.
For fun, she enjoys traveling, reading, and spending time with her family. She loves anything science, learning about odd and fun facts, and watching true crime shows!
If you require any assistance, please do not hesitate to contact Dr. Dawson directly at 407-985-1940 ext 302, or by email at practicemanager@deltaimc.com.